schedule now!
nationwide support
ALWAYS THERE WHEREVER YOU NEED
Platinum Reporters & Interpreters is an innovator in technology. With our proprietary management software, proven processes, and 1,000-plus conference rooms worldwide, Platinum enjoys a national and global presence without the increased cost of brick and mortar. Call us today to learn how we can help you with any service, anytime, anywhere while keeping your bottom line intact.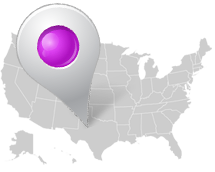 WHEN YOU WANT IT ALL, GIVE PLATINUM A CALL.

Teleconferencing
Let Platinum take the hassle out of your logistics by arranging for your teleconferencing needs efficiently and at today's most competitive rates.

Real Time Reporters
Whether a rough draft, daily delivery, or streaming in real time, count on Platinum to get the job done.

Personalized Services
Be it binding style, fonts, pages to a sheet, emailed confirmations, or any other personal preference, Platinum will go the extra mile and get it right every time.